Designed here in the UK, by award winning UK manufacturer Endoperfection, Neo is a super flexible rotary file that gives you more control over your root canal treatment.

A complete root canal
treatment system
Neo provides control and efficiency like you've never experienced before, and in most cases requires just two files to shape the canal. Neo will help you to carry out treatment safely and efficiently, whilst respecting the root canal anatomy.
Larger files in 04 or 06 tapers are also available within the  range, to suit your own preferred shaping protocols. 
The Specialist Opinion
I have now used each VaryFlex file system in my endodontic referral clinics. I have found them to be very reliable instruments able to produce very effective preparation shapes consistently, efficiently and smoothly.

The range of instruments allows their use in both simple and complex cases, and their cost effectiveness, without a loss of quality, is a welcome advantage. As a UK registered endodontic specialist, and past president of the British Endodontic Society it is also pleasing to have a range of cutting edge instruments that have been designed in the UK.

Mike Waplington, Specialist in Endodontics Past President, British Endodontic Society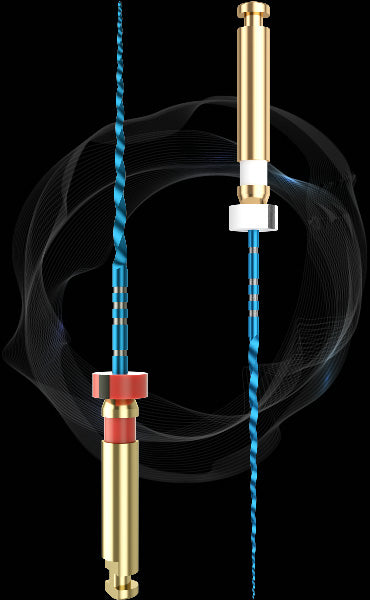 *Compared to the equivalent non heat treated NiTIi files (internal lab testing).
Compatible motors
The Endoperfection endodontic motor is the perfect companion for all Varyflex files.  A cordless device, with long battery life, it comes with all of the Varyflex file systems pre-loaded into the handpiece, and a sleek recharging unit. 
ENDOPERFECTION ENDO-MOTOR
Already have an existing motor?
No problem, Varyflex files are compatible with a range of motors, including X Smart, Woodpecker, VDW Silver and Gold, and many more.  
Purchasing made easy
Like all products from Endoperfection, purchasing Varyflex Neo couldn't be easier. Shop direct on endoperfection.com and benefit from free postage on orders £100.
As well as our award winning files, we sell motors and apex locators, irrigation and isolation products, meds and pastes...and much more.
Award Winning Products