Brand new to Endoperfection - a range of Angelus products.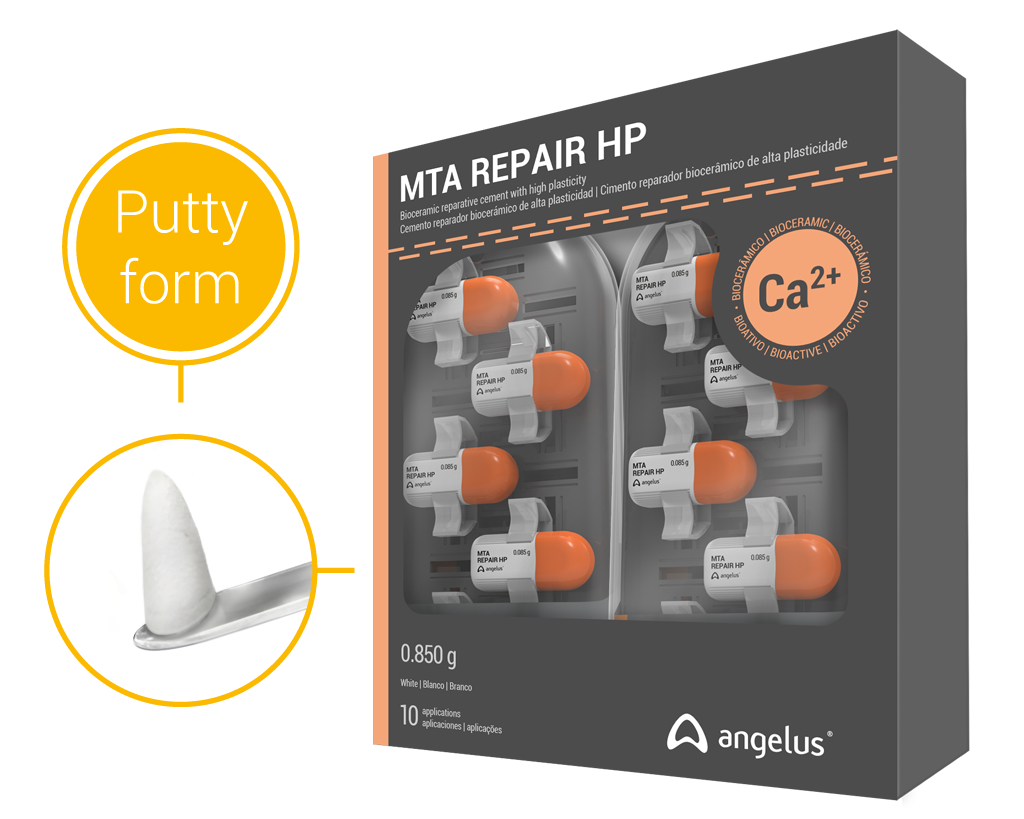 We're delighted to announce that we are now the UK Authorised Representative (UKRP) for a range of products from award winning manufacturer
Angelus,
including MTA Repair HP and the brand new Bio-C®TEMP
As a result of this brand new partnership, dentists and endo specialists will be able to purchase Angelus products quickly and efficiently directly from our online shop at Endoperfection.com. 
The addition of Angelus adds to the impressive range of endo products that are already available to purchase from Endoperfection, including our award winning rotary files, motors and apex locators, irrigation and isolation products, meds and pastes...and much more.
Dr Charlie Nicholas, CEO and Founder of Endoperfection, said: "I've admired the work that Angelus do and their product range for some time now, so I'm absolutely delighted to be partnering with them to make their innovative products available through Endoperfection."
As well as being able to shop directly on our website, Endoperfection customers benefit from free shipping on all orders, and a 30 day money back guarantee on all products.  
Why Choose Angelus MTA Repair HP?
With standard MTA products, the physical properties inherent to the product's powder, the 'sandy' consistency hinders manipulation and transport of the material to the site of repair. 
To overcome these issues, Angelus developed MTA Repair HP (High Plasticity). This new formula maintains all the chemical and biological properties of MTA, but changes its physical properties of manipulation to provide greater plasticity and superior handling. The result is a product that is incredibly easy to handle and insert into the dental cavity. 
About Angelus
A company with innovation at its very core, Angelus is an award winning company that focuses on the research and development of dental solutions. Angelus is based in Brazil, but collaborates with Universities and Research Centers, and operates in over 80 countries and six continents. 
The Angelus product range at Endoperfection:
The following products are now available to purchase at Endoperfection: 
Angelus MTA Repair HP
A bioactive material that induces the healing of periapical lesions, stimulates the formation of cementum, bone and, indirectly, periodontal ligament.
Offers the same efficiency as MTA, but an improved formula offers superior handling. 
Usage: 
Endodontic repairs
Direct pulp capping in General Clinic
Pulpotomy in Pediatric Dentistry
BIO-C®TEMP
BIO-C®TEMP from Angelus is an easy to use intracanal bioceramic medication. 
The advantage of BIO-C®TEMP over other Calcium Hydroxide pastes is its low solubility, which allows the products to stay in contact with the canal walls for a longer period of time, releasing hydroxyl ions (OH-) in a continuous and gradual way. 
Ready to use and easy to apply with a syringe
Pre-curved applicator tips for easy application in areas with difficult access
Easy to remove